Wikipedia debates whether to classify NFTs as art. Base may stop accepting crypto donations
币圈子
view

60087
2022-1-15 09:48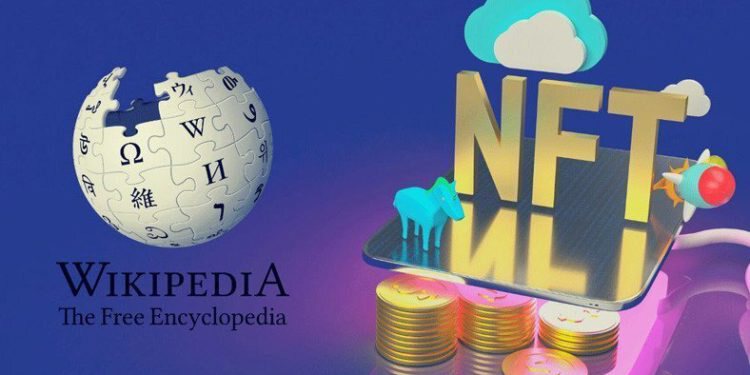 Wikipedia, the world's most popular online encyclopedia open to user interaction, has long been seen as a negative concept of cryptocurrencies. For example, in 2010, two years after Satoshi Nakamoto created Bitcoin, Wikipedia editors removed a few articles about Bitcoin.
Recently, Wikipedia has been skeptical of non-fungible tokens (NFTs). The question arose from a debate over the names of the most expensive artists by artists in December. Well-known artists Beeple and Pak's work has achieved the highest sales volume ever at Sotheby's and Christie's, but writer Qun still believes NFT should not feature in the artwork.
On the 12th, a group of Wikipedia editors voted against splitting NFT as art, with five editors currently voting against (only one supporting NFT as art). With the list above, we agreed to put this issue aside until a later vote.
Will NFTs become an independent band?
Much of the debate has focused on whether NFTs represent art, or whether they are tokens that exist separately from art, which people are confused about to interpret. , depending on the theme of the conversation language. Writer vs. Jonas believes: Since Wikipedia can't determine what art is, it's easier to separate the NFTs and put them in a separate file.
However, Pmmccurdy, the only writer supporting NFT, points out that second place in The Wall Street Journal, The New York Times, and Forbes considers NFT art to be art, so it's worth including in this listing. If we agree with the artists of Beeple and Pak, why aren't their eyes included in this list? The logic here is incomprehensible.
This causes outrage in the community.
This conflict is also causing frustration in the community due to Wikipedia's high volume on educational sites around the world. NFT attorney Duncan Cock Foster called it a "Twitter emergency" on the 3rd and told the community to work. Wikipedia works first. If NFTs are classified as non-graphics on this page, the rest of Wikipedia will suffer similarly. Wikipedia is a source of information for many people around the world and it's a disaster for NFTs to be classified as non-art!
Ask the Wikimedia Foundation for a request to stop accepting crypto donations
On November 11, Wikipedia user Molly White (Gorilla Warfare) submitted a request to the Wikimedia Foundation (a non-profit organization that runs Wikipedia) to ban cryptocurrencies. According to him, the adoption of cryptocurrencies is incompatible with Wikipedia's commitment to security in its efforts to improve the environment.
The discussion followed. Wiki user Gamaliel sponsored: This tutorial is complete. Embracing cryptocurrency is a joke about WMF's commitment to environmental safety. On the other hand, ATDT users are in trouble. According to this theory, the adoption of the dollar means that the world's resources benefit from the efforts and thefts of the natural environment.
The Wikimedia Foundation (WMF) has been accepting donations from cryptocurrency payment platform BitPay since 2019 and now accepts donations in Bitcoin, Ethereum, and Bitcoin Cash.
Scan QR code with WeChat