NFT Development 2022
金色财经
view

5516
2022-1-14 10:59
Let's go back to 2021 first.
If you're reading this, you probably already know that NFT has a new year in 2021.
It all started with the NBA Best Shootout in February. The digital partnership between the NBA and Vancouver-based blockchain company Dapper Labs is the premier entertainment industry in the toy world.
Right away, fans can buy, sell, and trade essentially at the best times in the NBA. It's like trading baseball cards. According to a February report, Top Shot quickly generated $ 230 million in sales.
It wasn't long before the NBA Top Shots followed, followed by several NFT PFPs, DAOs, all-in draws and more. Last March, artist Beeple sold for nearly $ 70 million at Christie's.
More than 1,000 NFT projects were launched in 2021. The Financial Times reported spending more than $ 41 billion on NFT by the end of the year. Many NFT developers and investors have made ETHereum (ETH) great.
Of course, many designers and entrepreneurs benefited, but many companies and owners went bankrupt and lost a lot of money. Likewise, many investors choose the wrong project and fail to meet the requirements.
Big names like TikTok are falling short of their NFT goals. They prepared for the NFTs with artists such as Little Mouse X and Grimes. They often don't come true. Something like Curtis Roach's "Housewife Girl" video sold for 1/10 of its estimated price.
The NFT site in 2021 is grim in the west. There was a lot of noise, fans, a lot of hype and stories that ended the night. Traders are willing to deposit thousands of dollars on ETH without fully understanding where they are going.
But I think the game predictions will change in 2022. Burners will either be more careful or leave the site altogether. At the same time, new investors are increasingly aware of setbacks and caveats before entering the market.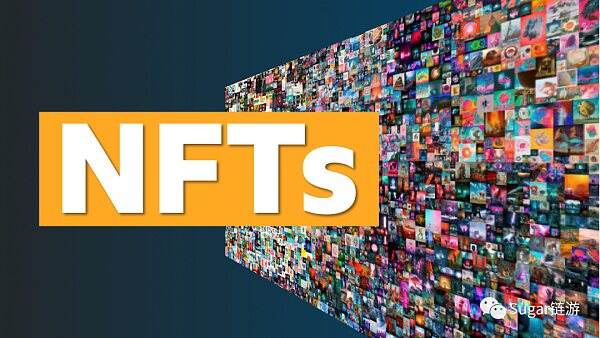 How will NFTs be different in 2022?
Much hard work, details yet to be found
2021 Siv Projects Traditional Venture Capital
Non-ETH chains are seeing a further rise in the packaging industry.
Alpha / learning group increase
I am confident that the NFT market will adhere to these standards. Manifesto in 2022
project complexity
In 2022, the copy-paste PFP project will end, resulting in a better EV. To anyone in the dark, PFP stands for "Image for Evidence". Among the first NFTs, this product was launched in the second half of 2021.
PFP takes its name from the likes of art owners as social media avatars. They also seem to fall into thousands of related images. Do this with things like baseball cards and more crossovers.
However, they are usually algorithmically generated using log data. For example, "Sup Ducks" PFP is based on a cartoon duck. Each new change includes many new elements and attributes to create a unique image.
These models received $ 1.5 million within 48 hours of the sale. Soon the price of each PFP Sup Ducks went up and developer Franky Aguilar cut all sales.
Each new development brings artists into the space. The bar was lower because these activities were further increased by cynicism and thirst rather than new construction. Many investors took these positions because of FOMO, which led to a slowdown.
By 2022, if the NFT project wants to build a community of Christians according to its vision, it must do something else. They must be creative and, in some way, bring innovation to the company which is already full of supports.
NFT projects are pure hype with over $100,000 in the industry but little innovation. People will see through them, and they rarely use it except for quick flips for traders and gamblers.
The more general the goal, the more specific the product is advertised, the higher the marketing costs required to create a good ROI for the project owner. The harder and more expensive these products are, the more your investment will be wasted at any given time.
In order to stand out from the crowd, enjoy listening, and grow organically, you need to do something you've never done before.
The NFT site will attract thousands of dollars in funding in 2022. Generative art, 1/1 and PFP are the main draws. This shows that there is no real difference in the NFT market.
We need better and more innovative ideas. The number of published NFTs makes each new difficult to tell apart. How can you get the care and attention you need to build an audience when your product is no different from anyone in the market?
At the end of the year, Ether Orcs devised a new system that would make it less efficient and allow authors to compete for rare NFTs, not just random casts and blessings.
Projects like this tell a human story. They are fun and engaging and set them apart with similar business activities. Best of all, they don't just click the issue button and wait for ETH to arrive.
But that does not mean that the situation does not trust someone looking to design an NFT project in 2022. Special products combined with entrepreneurs who know how to attract crowds and generate interest without spending a lot of money will find their way. This is an NFT performance bootstrap like in 2022.
Moreover, we are unaware of many possibilities and innovations to come. By 2021, many designers and creative designers will leave the high-paying jobs to work full-time in the cryptocurrency space and develop something.
It takes time to do good things. I'm sure many of these intellectuals will start quietly in 2021 with plans to start in 2022.
What's interesting is that we don't even know if these jobs are still available, but entrepreneurs all over the world have quietly created them.
Scan QR code with WeChat