Eight years after losing his bitcoin, he picked up the trash from the trash.
币圈二三事
view

1699
2021-12-28 13:46
"This is an experience"
Newport, Wales' third largest city, has always made Howell feel insecure. Speaking to the New Yorker reporter, he looked at the streets of small stores, the blind spots of small businesses and large businesses that have been closed. Today, without busy staff and noise, it is obvious.
The lackluster city and the surroundings of the lackluster town are the opposite of Howells' rebellious temperament. The 36-year-old Welshman has a handsome face, flat head, square jaws, slender jaws and sharp edges. When he crosses his arms and meets the camera, he smiles, but his face is sharp and ruthlessly similar to that of elite and freedom fighters.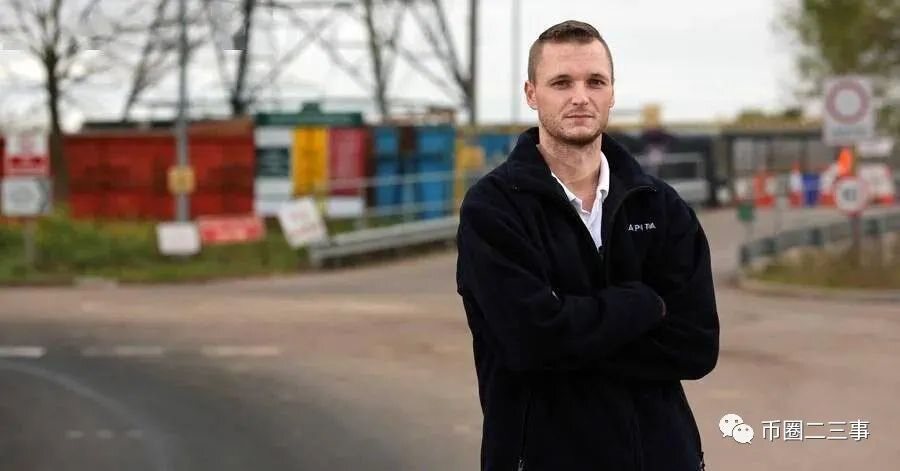 ● James Howells / Network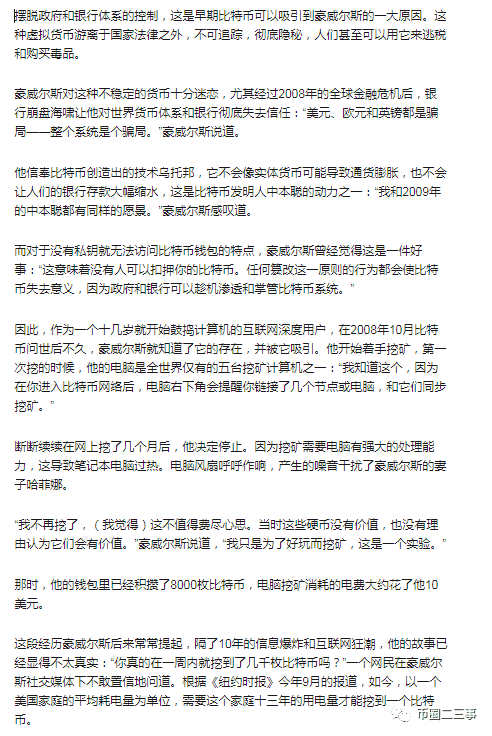 "Development errors"
After quitting mining, Howells quickly turned to something else. He puts the Bitcoin key in a folder, puts it on the hard drive and ignores it.
Six months later, Howells' laptop was thrown away because of a glass of lemonade. So I opened the hard drive connected to the computer and moved some files to another Apple computer, but didn't care about the Bitcoin folder on the drive. "There was no reason for this at the time, as there was no program running Bitcoin wallets on Apple computers," Howell said.
Time has passed, and one day came to me in the middle of 2013 without warning.
Today, Howells remembers the time, but slowly remembers the details of the year. That night, as an engineer working mostly from home, he was ready to clean the home office. As I was thinking about what to throw away, my wife, Hafina, walked in. The two started dating.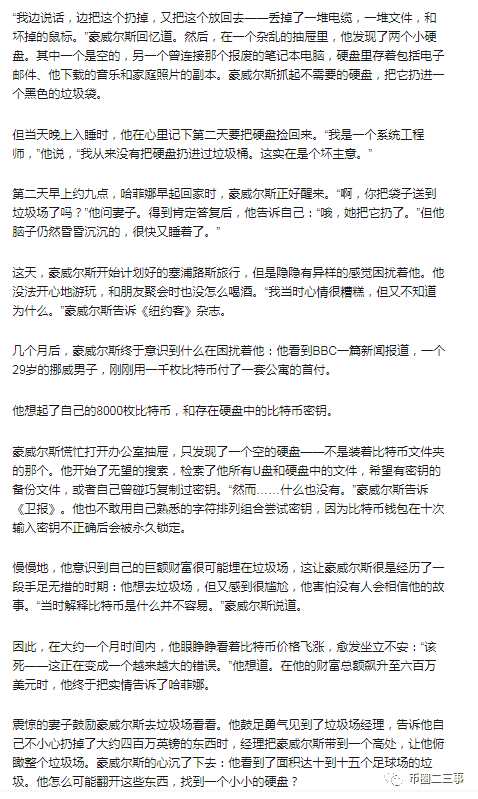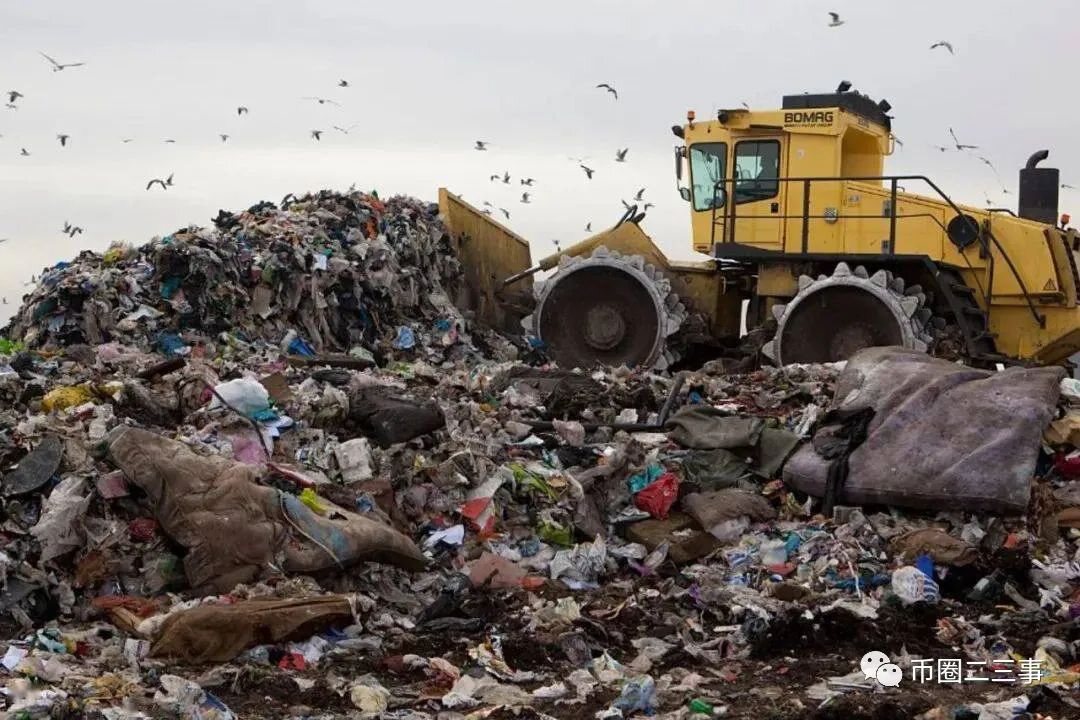 City of Port Newport / Network Waste Disposal
can be very happy
However, hope has not gone away.
The manager told Howells that the garbage disposal is uninhabited and there are interior structures. The City of Newport separates landfills into different rooms, for example, asbestos in one location and household items in another. It is impossible to find where the hard drive is buried and scratch it. Where Howells needed was an excavation permit from the city government.
But when Howells called the Newport City service for disposal and posted a search request, no one answered the call. A Newport Town Hall staff member said: "Hunters entering the area are not permitted to enter."
This is the first feature of the Newport Town Hall, which is small. Then their voices grew louder. The manager asked Howells how he could make sure the hard drive was in the trash. The city government said: "The hard drives appear to be unusable and will be destroyed on the way to the landfill. "The environmental risk associated with digging and recycling waste is enormous," he said.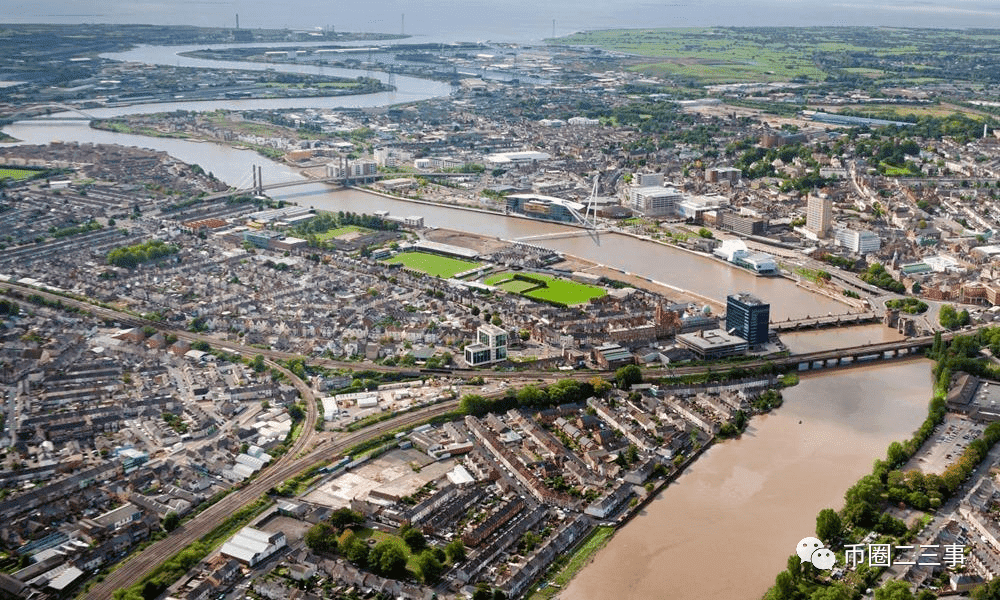 City View of Port Newport / Network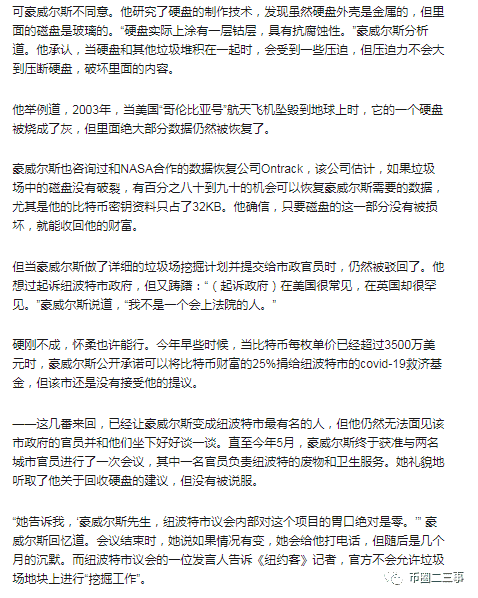 —— Blocking access would not fulfill Howells' plan to hire a private crew to do the digging work. He has consulted with a company that deals with waste disposal, but will meet with potential investors. Two European investors agreed to fund it for the mining industry, and Howells also agreed to contribute only a third of its total Bitcoin assets. His target budget is around £ 5million and he estimates that a team of 25 can complete the excavation in nine months to a year.
Very unhappy with Howell's veins. "I got to the point where I had to laugh or cry about it." She complained to the Guardian. "I don't think I can find it. There's a pot of gold. Give it to me. Someone else."
Some Internet users have asked Howells to find a "psychic" able to locate the location of his hard drive. Someone wants to make their story into a movie. A student at the University of Bristol plans to use Howells for his research. Exploring the content and the sounds, Howells laughed at him and said, "You are a total loser." A user posted a comment on his social networks.
Howells did not have time to resolve the issue, and disputes with the city government prevented him from filing a complaint. We grew up together and lived together, "he complained to the media.
Howells believes the city government refused to dig because of the grief. It has been estimated that landfills can dig up some of the waste that offends the government by not complying with environmental laws. Government fears prosecution: "Who knows how many baby diapers are hidden there?" said Howells. angry.
He has created his own app that tracks in real time the market value of bitcoin and partly the real time total of bitcoin he holds. "I won 20 million more the day before." In an interview with The New Yorker Journalist, he spoke further, pointing to the nine Bitcoin banknotes displayed on the screen. He even considered registering a website with the domain name www.returnmybitcoin.com to store bitcoin.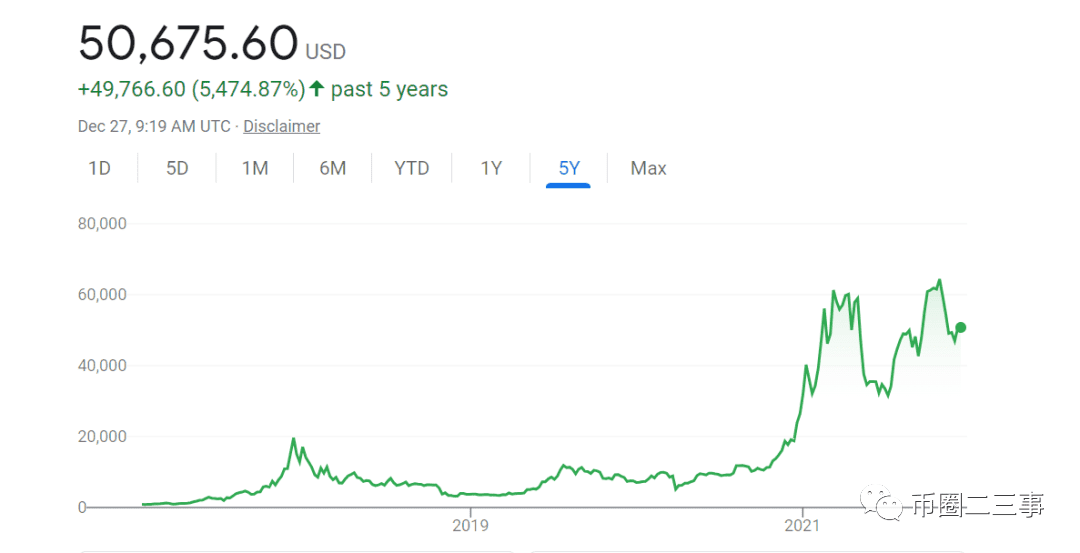 ● Bitcoin prices have changed over the past 5 years / Website screenshots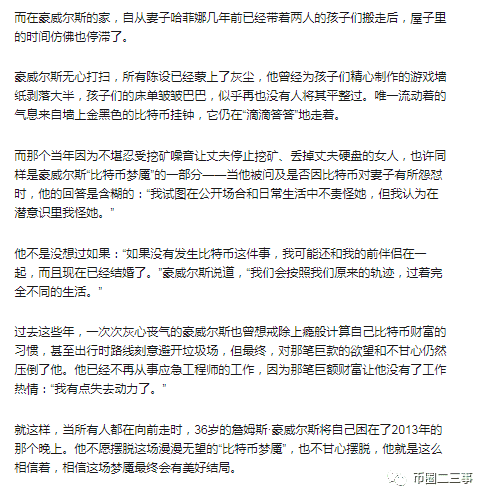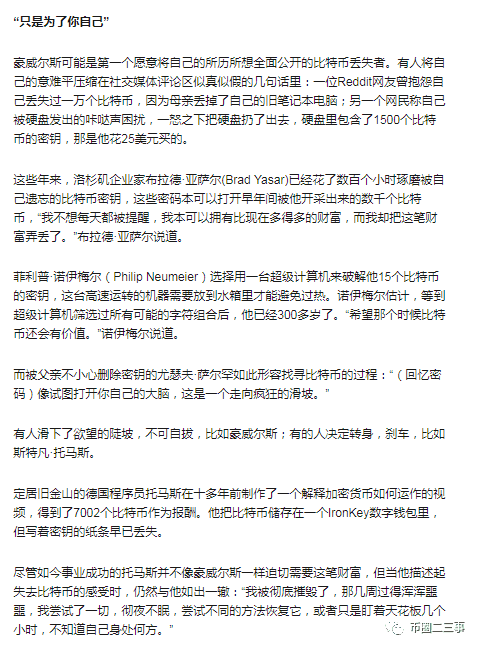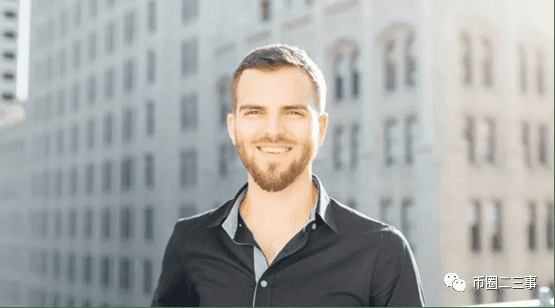 ● Stefan Thomas / Network
Over time, after eight significant occasions, Thomas finally realized he had to make up for this nightmare. In addition to my life, or just telling myself, the money is gone, the bitcoin is gone, and I'm still back to work. And I chose the last one. "
He moved on and became a Bitcoin trader, earning a lot of money and starting his own business. When it comes to lost and unusable Bitcoin passwords, Stefan keeps Ironkey in a safe place, until cryptographers find a new way to crack passwords. He says that by putting it out of the way, you can avoid thinking about money as much as possible.
"Sometimes I think to myself, 'Make Bitcoin a thing of the past,'" Stefan said.
Scan QR code with WeChat