Discover the history of the Big Bang
36氪
view

3896
2022-1-15 09:57
Midea is not good at creating content, but it is good at pre-release.
Ma Huateng said in Tencent's annual special "Three Scenes": "Another major overhaul will begin, and those who cannot navigate will gradually fall behind."
He firmly believed that opportunities for happiness would arise. Recently, Tencent is planning to acquire Black Shark Technology, a mobile game company.
ByteDance also acquired Pico, the country's leading VR hardware brand, for millions of yuan, and Baidu also announced its first metaverse product market, "Xi Rong", the virtual space equivalent of the physical world.
The massive manufacturers step into the breach and the war returns.
What many people don't know, however, is that beyond these big internet companies, some companies that seem "unaffected" for Metaverse have completed the process of creating Metaverse.
Early "Big Bang" Metaverse
Among them, industrial production is an important element that cannot be ignored. It is said to be an ethereal suffix of "earth", but the earth does not appear in the air like our real world.
In fact, for Metaverse to create a virtual world, the integration of various technologies, including technologies such as blockchain, interaction, intelligence, Internet of things and simulation, requirements, interactions and Internet interactions as well. must have strings. Based on this theoretical basis, manufacturers and manufacturers are still developing their technologies and industries.
For example, XR head-up display products distributed by Goertek, digital simulation technology distributed by Midea Group, etc. The XR head-mounted display is a new medium to access the transition, and the access depth is greater than "screens". Technological technology reduces the creative side of content and content developers, allowing more users to become metaverse designers.
These technologies aren't exactly new words, but it's because they've grown from years of release that they've provided a solid foundation for the current metaverse to break. .
The core technology that created the universe
But if you look at the technology below that makes up the metaverse, technology simulation is one of the issues with the highest starting point.Simulation is a process that uses mathematical and physical models to construct key processes occurring in real-world systems.It can be used for both 3D modeling of video production and design, production and experimentation.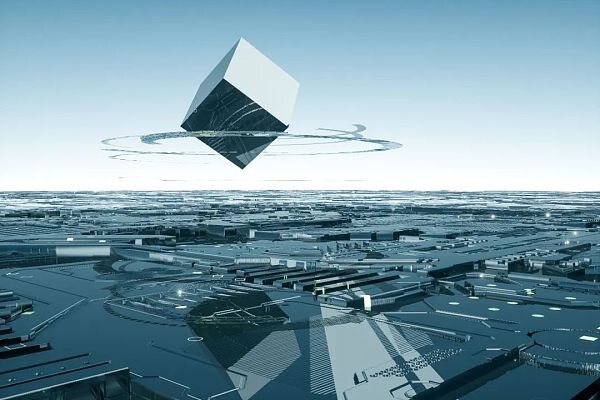 Due to the demand for high performance and low cost in the era of Industry 4.0, the application of simulation software has long been key to design in manufacturing. When you see the image of a robot arm in action in a modern factory, it's like this simulation and digital twin technology in action.
Midea founded a research institute after graduating in 1999 and specialized in simulation technologies to develop its own capabilities in simulation and digital twin devices. Visual Components, a company that manufactures 3D design simulation software for Finnish companies to enter the market. By the end of 2021, Midea had completed the full acquisition of KUKA, and KUKA and Visual Components had become part of Midea's business partnership, further enhancing its success.
It is understood that Midea has set up a virtual digital factory that redefines 1:1 physics using simulation technology and digital twins. Using a virtual factory, Midea can improve pilot performance, develop new products and reduce downtime in the market. In addition, after the product enters the stable, Midea can learn the production capabilities, supervision, transportation, personnel management, etc. in time. can be done in the previous physical body of the virtual factory, so that the configuration and management of the product . products can improve the production line You can.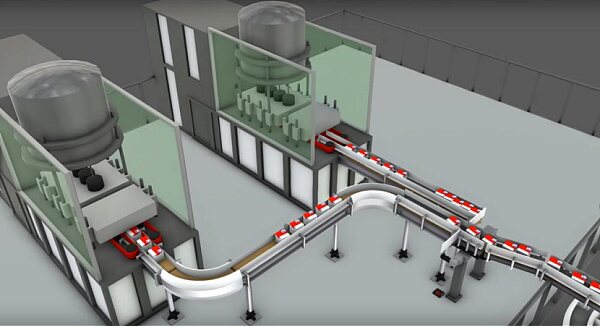 In addition to using Midea in its research and development, Midea has brought simulation technology to many aspects of modern life.
The HVAC solution that Midea offers to the industry tests the feasibility of design and process using simulation technology, and many Midea branded products can be referred to as virtual models and tsim phase tests. Using this technology, the test results can be used to verify whether the temperature and humidity of the house are equal, and even whether the occupants of the house are cold or hot.
In addition, Midea's intelligent and monitoring platform can identify faulty devices by performing 3D rendering and simulation of health devices, CCTV and other parts of the building and present their work in time. real and the nursing staff. Site content and status can be viewed from multiple angles and explored over time, and the entire system can be rolled back to normal as soon as there is a problem.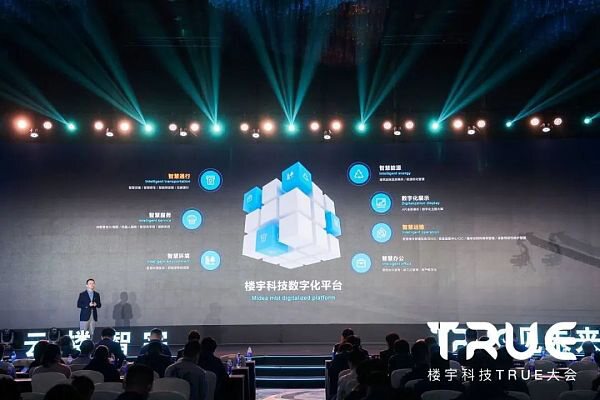 And the process of high performance, low cost and testing has now become Midea "functional racing" can not be imagined before the release of simulation technology. As true customers of these designs and services, users can enjoy different services from the past, saving them a lot of time and creating a better workplace and travel experience.
"Barrier" in front of the metaverse
However, even though this technology is mature, the modern metaverse is still in its infancy, and if you look closely, there are many companies that cannot manufacture this technology, such as Midea.
Let's simulate the technology as an example. In the past, many manufacturing companies in China, including Midea, could only purchase expensive simulation software from overseas to meet their own R&D and production needs. However, most foreign simulation software does not focus on a specific sub-sector and does not fully meet the circumstances of the Chinese market, which makes it very difficult to use the software and does not achieve the desired results.
Moreover, since simulation technology has a very high starting point, a team of experts and experienced mathematicians and efficient doctors will be able to achieve it. Second, the input/output cycle of simulation technology is very long, which will require a lot of time and money from the company. This is considered a "decision worth losing" by many companies.
However, the "beautiful people" who are not afraid of challenges and are not afraid of challenges, often develop software that matches Chinese industry practices, overcoming various difficulties, state challenges, dynamic simulations water, process simulations for ten years, electromagnetic simulation and other fields. Taking Midea's thermal simulation system as an example, in the past 5 years, domestic enterprises have introduced the best simulation concepts and simulation systems from foreign enterprises, developing Midea's own simulation platforms by draw goes out and "writes" 500,000 lines of code. Finally, from protection to system, solid state to solid state and solid state to home system, a series of Midea proprietary simulation systems are developed. Among them, the main technology systems have been successfully evaluated according to the "international culture" research and technology by the China Association of Light Industry and the China Association of Electrical and Air Conditioning Industry, filling the gaps in the domestic industry's independent simulation technology output.
Midea's layout result simulation technology not only utilizes all the advantages of the trinity of "Midea's software, hardware and application scenarios", but also demonstrates strong core technology capabilities and focus for investment in the R&D technology. In addition to meeting internal requirements, Midea's self-developed industrial simulation platform will enable digital transformation through the development of Meiyun Zhishu, helping to become the only Chinese in the "three-point world" with other companies foreign simulation software processing.
In addition, in the process of developing a fluid dynamics simulation system, Midea recently obtained cooperation from a team of Chen Shiyi scientists. This collaboration enables Midea to present its own policies and application scenarios in the initial development of software simulation, making the software suitable for Midea's future R&D and establishing rules.
However, compared to Midea, few technology companies can get as much support as Midea. In other areas of the new Metaverse, XR products have not yet been developed for secure and large-scale user ecology and hardware ecology, and the development of AI technologies and solutions has not yet been developed. has not yet been widely used in large-scale marketing.
However, with continued research and technology gathering from various crafting companies, the foundations of Metaverse Artifacts will become more mature. , and a wide range of scientific and technological achievements.
The future of the beautiful metaverse
"Mide is not good at developing ideas, but he is good at pre-release."Today, Midea Group not only has a rich product portfolio, but also enjoys a wide range of R&D technology results from competitors in the printing industry, and will continue to develop and develop new new simulation and digital twin technologies.
Compared to the Midea Group's pre-set of simulations and digital twins, "Metaverse" came a bit late.
What does a mature metaverse look like? Responses may not be interpreted by any individual or organization, but by professionals and consumers in a variety of unique ways. After all, it doesn't matter in which language the metaverse world is created, whether it's a home or a game. What matters is whether we can create a new world that is worth more than it already is.
From an industry perspective, the virtual world is like a "test case". Another decision may result in multiple events in multiple virtual worlds, identifying the correctness and authenticity of the decision. It also means that all new ideas can be realized quickly in the virtual world. These areas are urgently needed by modern industry in the face of energy and environmental pressures. That's exactly what Zuckerberg said, the value of the metaverse when it comes to efficiency and environmental protection.The virtual world created by Metaverse will make the real world more stable.
For more and more users, the virtual world is able to cross time, bodies, space and objects, while offering a better perspective and offering a wider range of information and global information. . You can set your face in the virtual world. - Face to face conversations with others, find poetry and stay away from the spiritual world.
And the world seems not far away from us.
Scan QR code with WeChat