Boxer Tyson: Everyone SOL! Buy Catalina Whale NFT has also been released
币圈子
view

24707
2022-1-15 09:45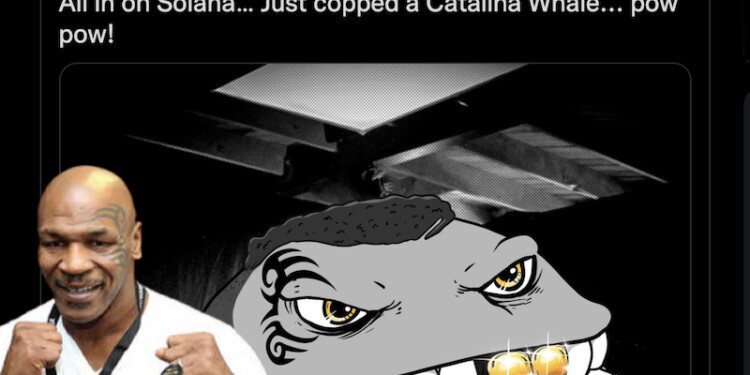 In September last year, former world boxing champion Mike Tyson posted a tweet on Twitter that sparked speculation in the boxing swap world. This caused a stir in the community, and a string was taken on V God's father, which helped with the analysis, and it appears the boxing champ responded in 4 months.
Yesterday morning (13), boxing champion Tyson suddenly tweeted. Stud Solana... I just bought Catalina Whale NFT... Boom!
Four months later, the boxing champion announced another cryptocurrency announcement soon after, and four months later, after controversy in the cryptocurrency community, it was released as the last choice. The tweets included the NFT he received, which appears to follow recent NFTs that have had an international impact.
This NFT is Solana's popular NFT series - Catalina Whale. According to the Magic Eden website, an exchange of Solana NFT, there are a total of 5,555 NFTs in this series, and the current minimum limit is 13.9SOL (about $2,110), and the unit price is only not cheap. .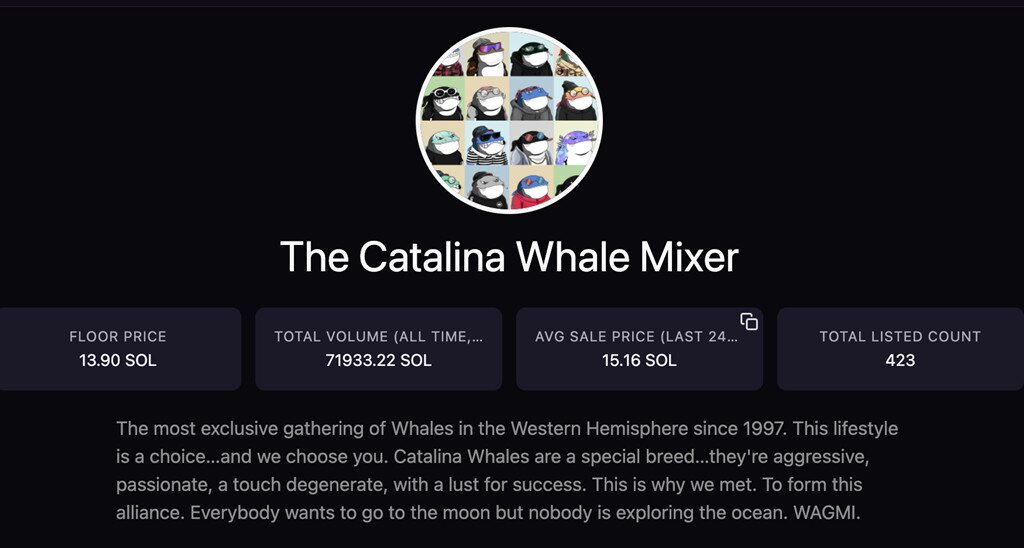 Boxing champ and Ethereum killer Bank of America is also happy
Boxer Tyson isn't the only brand or organization that thinks Solana could be the Ethereum killer. In fact, in a recent Bank of America report, one of three US banks, the public blockchain is aware of its high-speed transaction (TPS), has been hailed by Bank of America as a promising company for l 'to come up. Visa company in the field of cryptocurrency ..
Even lately, the public broadcaster has had a number of serious network-wide situations, with the TPS falling below 1% of its original value (2,500). Public channels also have a strong base of community support. , and many investors, even those that financial companies have always been, still have hope for the future.
Bank of America (BoA) digital asset strategist Alkesh Shah believes that the advantages of the solana blockchain outweigh the disadvantages: Solana offers greater market share, lower costs and easier zoning for investors. consumers. DeFi, NFT, decentralized web (Web3) and games).
Shah explains that the low cost, ease of use, and scalability of Solana will transform part of Ethereum's business, which will be separated, into a more profitable and personal business of storing equipment and building chains.
Compared to Ethereum's 15 transactions (TPS), Visa can theoretically handle at least 24,000 transactions (TPS), but an average of 1,700 transactions (TPS). On the other hand, it occupied the first place with 65,000 transactions (TPS) and an average value of $0.00025.
Other black horses: Avalanche
A Bank of America executive also recently pointed to one of the public media's dark horses: Avalanche. - Avalanche: Avalanche uses the security of Ethereum and the high load of Solana. Find your place in the packaging It may be the best financial and commercial distribution blockchain.
Still, Shah warns that the future will be one of more global integration.
Scan QR code with WeChat