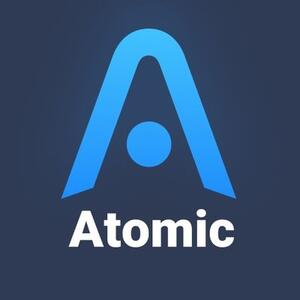 Atomic Wallet
Website
Extra Services
Supported coins
BTC
ETH
LTC
ZEC
ETC
XMR
DASH
QTUM
XLM
+ 291 币种
You control your private keys
Hierarchical Deterministic
Open Source
Multi-Signature
2 Factor Authentication
Detail
Atomic is a decentralized multi-currency wallet, suitable for Windows, Mac OS and Linux. The wallet uses BitTorrent technology for distributed order book and atomic exchange technology for cross-chain custody freedom Exchange. Atomicwallet also has instant exchange options--Changelly and ShapeShift. Atomic supports more than 300 cryptocurrencies.
Atomic Swap function:
< p style="text-align: left;">Cross-chain atomic swap between any BTC-LTC-QTUM currency pair.
Blockchain-based point-to-point order execution system
Use Atomic distributed order book to quickly and securely transfer data.
No escrow solution, no third-party risks and costs.
Flexible market order margin and fast exchange rate Update
Blockchain storage of transaction history
Asset management:
p>
Receive and send more than 300 cryptocurrencies, such as BTC, ETH, LTC, XRP, DGB, DASH, ETC, QTUM, BCH, XLM, ZEC, XMR And ERC20 tokens.
Custom token function: You can add any ERC20 tokens to Atomic Wallet in one minute.
Exchange assets at floating or fixed interest rates through Changelly or Shapeshift.
Track your investment portfolio in different currencies
Security and migration:
Strong encryption and safekeeping solutions ensure a high degree of security.
Users can export private keys in different formats
Private key storage is Personal, that is, the funds are controlled by the user